Yellowfin tuna is one of main export items to Japan. (Photo: Minh Long/VOV)
According to the Ministry of Agriculture and Rural Development, Vietnam earned 419 million USD from rice export in the first 2 months of this year, 34% higher than last year. Other farm produce saw increases in both export volume and value, including coffee, tea, cashew nuts, vegetables, cassava, and cassava products.
Vietnam earned 555 million USD from cashew nut exports and more than 670 million USD from vegetables and fruits. According to the IMF's Global Economic Outlook 2018, the global economy is likely to maintain a growth rate of 3% this year. The Comprehensive and Progressive Agreement for Trans-Pacific Partnership (CPTPP) will benefit Vietnam's exports of garments, textiles, leather footwear, and aquatic and agricultural products.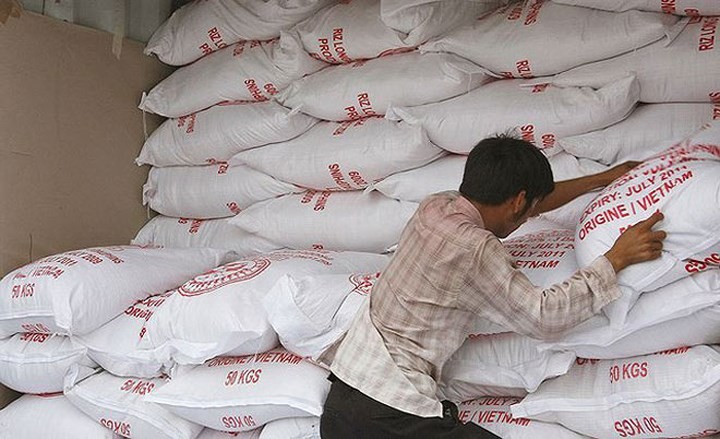 Rice is one of Vietnam's key hard currency earners (Photo: dantri)
But to increase exports, Vietnam needs to meet import standards set by CPTPP member countries and other demanding markets like the US, South Korea, and the EU.
Nguyen Hoang Thuy, Trade Counselor in Australia, said: "We want to be regularly updated on the integration process of the domestic market and participate in meetings between the Ministry of Agriculture and Rural Development and foreign partners on agro-forestry-fishery exports." In the sector's restructure plan until 2020, the Ministry will focus on improving productivity, quality, efficiency, and competitiveness of farm produce to achieve sustainable growth. Minister of Agriculture and Rural Development Nguyen Xuan Cuong said: "We call for close coordination between Vietnam's ministries, agencies, and sectors and trade offices abroad to boost farm produce exports to wider markets."
Vietnam's farm produce has been exported to 180 countries and territories around the world. Vietnam is among the world's 15 biggest agricultural exporters. In 2018, the Ministry of Agriculture and Rural Development hopes to earn 41 billion USD in export turnover, of which the farming sector will contribute more than 21 billion USD, seafood about 9 billion USD, forestry products 8.5 billion USD, and other sectors 1.5 billion USD.
Nguồn: vovworld.vn